I started my blog with a TTT post, it seems that it would only make sense to start my first post of the year with another TTT hosted by The Broke and The Bookish 😀 Actually this is pure coincidence to start my first post of the year with a TTT, but it seems completely fitting. I've been taking a long break since the Christmas vacation, it just made it difficult to get back into the routine of blogging, especially since I've not read much on my vacation. I'll get to that another time, this post is about the Top Ten Books I've Recently Added To My TBR.
I'm only putting in TBRs which I've recently added, so they might not make it to 10 books. My list is in no particular order.
The Girl with Seven Names by Hyeonseo Lee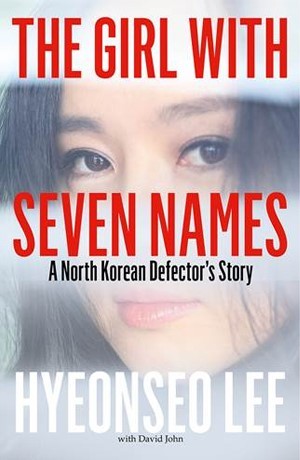 I was browsing Kinokuniya during one of my office lunch hours and saw this book. Read the blurb and mentally placed it in my TBR list.
This might be a little out of the regular genres which I tend to review, but I do read non-fictions from time to time – especially memoirs and biographies.
A short blurb taken from Goodreads about it: "An extraordinary insight into life under one of the world's most ruthless and secretive dictatorships – and the story of one woman's terrifying struggle to avoid capture/repatriation and guide her family to freedom."
The Progeny (Descendants of the Blood Countess #1) by Tosca Lee

I've had this interest in Elizabeth Bathory after having studied her briefly in one of my Literature classes back in College – it was Vampires in Slavic Culture or something close to that, I can't recall the actual name of the class. I took very interesting classes 😉 and enjoyed them thoroughly!
When I read the subtitle that the story had something to do with the Blood Countess, I had to add it to my TBR list! The description was also pretty interesting, which is a major plus 😀
A Study in Charlotte (Charlotte Holmes #1) by Brittany Cavallaro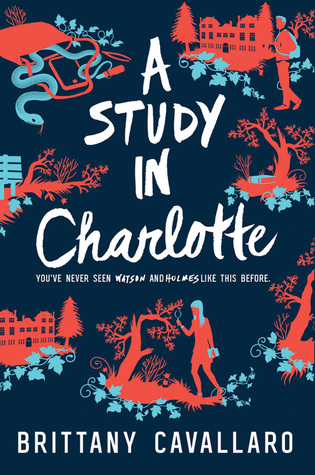 I love Sherlock Holmes, ever since I was a child I'd wanted to be a detective. In fact, before Christmas break, a colleague and I took a quiz on what sort of literary sociopaths we were, and I actually got Sherlock! 😛
It shouldn't be a surprise this would be on my TBR list, since the heroine is the great great granddaughter of Sherlock Holmes who has apparently "inherited not just his genius but also his vices, volatile temperament, and expertly hidden vulnerability." How could I not put this one my TBR? 😀
The Wrath and The Dawn (The Wrath and The Dawn #1) by Renee Ahdieh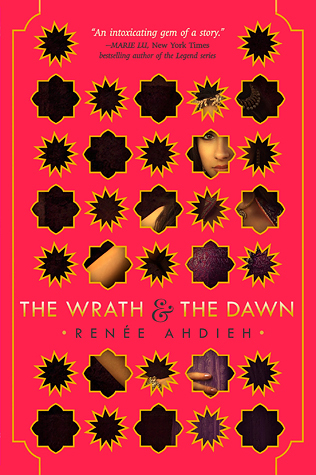 This title was definitely thrown about the book blogging sphere as one of the best read of 2015…so there is quite the hype following it.
I rarely pick up books with so much noise, but I decided to put this on my list for now and see how I feel about it later.
There has been quite a few "One Thousand and One Nights" retelling books out lately, but this seemed to be the one with the best reviews. So I'll go with this for now 😀
Black Wolves (The Black Wolves Trilogy #1) by Kate Elliott

Just look at that cover! Doesn't it just draw you in?! It might not be to some, but for me it seems to promise me some powerful action and fight scenes! 😀
The Goodreads blurb mentioned that it is "an unmissable treat for epic fantasy lovers everywhere." So I definitely don't wanna be left out on this epic adventure!
The blurb also mentions that this book combines "the best of Shogun and Netflix's Marco Polo"…so I've been easily taken in right there.
Escape from Camp 14 by Blaine Harden

I do have an interest in North Korea…hence having added the first book on this list 😀
It was written by "an acclaimed journalist Blaine Harden, [who] tells the story of Shin Dong-hyuk and through the lens of Shin's life unlocks the secrets of the world's most repressive totalitarian state."
Perhaps this interest is due to one of my majors back while I was in school; International Relations, where my concentration was in Human Rights.
The Monstrumologist (The Monstrumologist #1) by Rick Yancey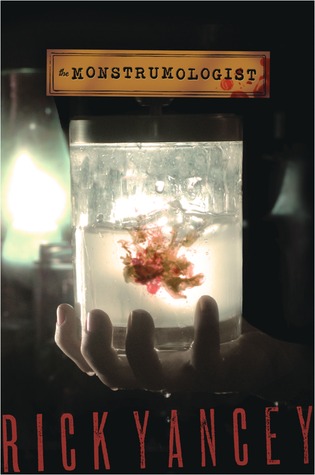 Tell me the cover doesn't call to you 😛
Okay perhaps that was a little morbid of me…but the title and the cover design just called out to me. After reading the synopsis I just had to add it to my TBR list.
It is basically about an orphan who becomes the assistant to a man who studies monstrumology, the study of monsters. 😀
It was recommended to me by Goodreads, because I had previously read A Monster Calls by Patrick Ness (one of my absolute favorite read)…so I thought, why not give this a try.
How To Say Goodbye by Amber Lin

Seems I'm setting myself up for some epic fantasy or harsh reality reads from the few I've listed above…lets move on to some other genres.
I've also recently added a new adult's book to my list. Something in the description of this book attracted me…perhaps its because the heroine is shy and awkward?
I don't expect this to be fluffy, at least not from what was described to us, rather it seemed a little more heavy on the emotion side. While I'm not looking for angst…I don't mind if the relationship gets a little too serious for fluff. Just not too much teenage angst would be good.
The Striker's Chance by Rebecca Crowley

Another book recommended to me by Goodreads, according to the book's I've got on my present TBR list 😀 This was published a few years back, so its nothing new.
I love sports romance…it's like guilty pleasure. There was really nothing special with this book's synopsis…its just an athlete with a PR mess and the heroine is to come in to fix up his reputation.
I've not read a soccer romance before, I do have one lined up in my TBR list…I really should start reading books from my TBR instead of continuously adding more 😛
Deeper (Caroline & West #1) by Robin York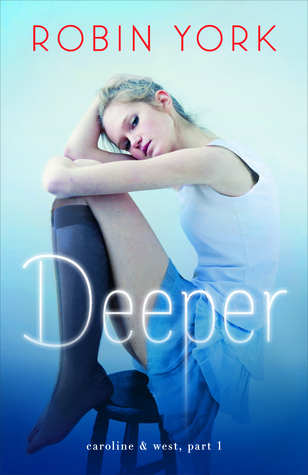 I'm the type of person who wander about Goodreads and checking out other's read bookshelves. I saw that Sarina Bowen had reviewed this particular book, saying it was a "high quality NA" with really good quality writing and storytelling. So I decided why not give this a go. Plus, she had given it 5 stars, its gotta be worth a try.
Just from the cover…my only issue with it is the typography used for the title. It doesn't give me the feeling of going "deeper" as the gradient background does…instead its sorta thin and flimsy…perhaps I might change my mind after reading the book, as to my impression of the cover 😛 
And that makes 10! YAY!!!! 😀
How about you? Have you read any of the above books? Are any of them on your TBR list? What were your top ten recent TBR adds? Feel free to share your blog links with me 😀
I guess this marks my return to blogging! I everyone I'm BACK!!!!