Josh and Caleb are incredibly adorable! This is a rerelease of Sarina's previous work originally titled, In Front of God & Everyone. It was first published when she was still a new author and had published it under another name. It didn't gain much attention then which she felt was a shame, so she is rereleasing it with a fresh title and a fresh new cover!
I wasn't too sure what I was getting into with this book; but I was incredibly hopeful since I really liked Zach from Keepsake (True North #3), and both Josh and Caleb were raised in the same cult compound as he was.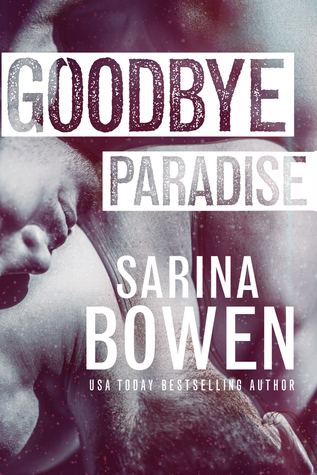 Genre: Contemporary Romance, M/M Romance
Expected Publish Date: March 21th 2017 (first published February 18th 2015)
Publisher: Rennie Road Books
Synopsis: Most people called it a cult. But for twenty years, Josh and Caleb called it home.
In Paradise, there is no television. No fast food. Just long hours of farm work and prayer on a dusty Wyoming ranch, and nights in a crowded bunkhouse. The boys of the Compound are kept far from the sinners' world.
But Joshua doesn't need temptation to sin. His whole life, he's wanted his best friend, Caleb. By day they work side by side. Only when Josh closes his eyes at night can they be together the way he craves.
It can never be. And his survival depends on keeping his terrible desires secret.
Caleb has always protected Josh against the worst of the bullying at the Compound. But he has secrets of his own, and a plan to get away — until it all backfires.
Josh finds himself homeless in a world that doesn't want him. Can Caleb find him in time? And will they find a place of safety, where he can admit to Josh how he really feels?
Warning: Contains a hot male/male romance, copious instances of taking the Lord's name in vain, and love against the kitchen counter. This book was previously released under the title: In Front of God & Everyone.
**ARC courtesy of author in exchange for an honest review**
Sarina writes amazing characters; which makes her one of my fave authors! And of course, she has delivered once again with Josh and Caleb.
"But you must never look for logic in Paradise."
From sun up to sun down, Josh and Caleb were by each other sides; both boys were born and raised on a polygamist cult compound, Paradise. One day, Josh was accused of a crime he did not commit, an unreasonable excuse just to cast him out from the compound; and Caleb runs away to join him. Paradise was anything but paradise for these boys despite the fact their polygamist system was breaking down.
"I'd learned at an early age never to point out the foolishness of our leadership, or the inefficiencies of our operations"
The boys leaves the cult compound (under different circumstances). Emotions run high as they try to deal with their feelings for each other, which they were told were a sin; and they try their best to build a life together.
While this was not my favorite m/m read by Sarina, there were elements which really worked for me!
I adore Josh, he was sweet, absolutely innocent and so in love with his best friend in such an adorable way. Sadly, because he was not as gifted with his hands nor was he as quick as other men on the compound, he was frequently put down for his lack of talent in manual work that caused him to have a low self esteem. Although, Josh was talented in other ways, he had a soft manner about him which allowed him to work wonderfully with children; he was hardworking; and would make an effort to do whatever he could. Josh might come off soft and obedient, but he had strength where it mattered especially when it involved the people he loved and cared for. I loved the parts which were in his voice, and how he connects with the babies in the book.
While I didn't adore Caleb as much as an individual, but he was a good man. Despite his young age, he was responsible, did his best to keep Josh safe, and tried to provide for the both of them as they made their way to Massachusetts. He was the more street-smart of the two (as street smart as an incredibly sheltered boy could be with limited exposure). If it wasn't for the Caleb, it would have taken Josh longer to figure out what to do with himself, where to go and how to function in the outside world.
Josh and Caleb as a couple. I don't think I need to say much more than they just WORK! Their chemistry is just off the charts…a little unbelievable but they worked. They complimented each other, worked off each others strengths and filled out on each others flaws. As unrealistic as their relationship might seem its beautiful.
"Things weren't perfect, but for the first time in my life I didn't fear the future."
I have a small issue about young people who find their "forever love" and believe there was just NO ONE ELSE in the world for them. Sarina creates these characters which makes it so believable that these fairy tale love story so real. It is for this reason I keep reading her works.
There's Washington, Maggie and Daniel, oh bless their hearts!
Washington was absolutely wonderful, helping the boys through the start of their journey when they had no one in the world except for a name and a state. He was an amazing soul, one we would be honored to have in our lives and shows us while there could be the nasty in the world, there is still good out there. He truly believed in paying it forward and advises the boys to open their eyes and try to help others who are in need as well.
Maggie was the first to run from the compound, she had such a hard time but still found the heart to help others just like her; she knew how difficult it would be and did her best to help them. She wasn't flawless, but she was perfect for the boys – she nurtured them and accepted them into her home. Of course with the help of her husband, Daniel, who was equally kind to them. They were such an accepting and accommodating couple, it was heartwarming.
The interchanging voice between Josh and Caleb, its always nice to get both their perspective on the same situation they were both in. While I did prefer Josh, it was also nice to hear from Caleb, and his own thoughts and emotions, he didn't seem so perfect and always so calm and collected. It was also nice to see Josh through his eyes. It just made them sweeter as a couple.
So those were all the beautiful things which worked for me, but there was some parts where I wasn't too convinced.
Everything seemed really perfectly laid out, perhaps God was really looking out for these boys but compared to the ladies in this book who ran, they had it sorta easy. First, Caleb who figures things out and tries hard to prepare Josh before he gets tossed out, then their meeting with Washington despite the multiple tries and an unsavory encounter. Then of course Maggie and Daniel. Things just seemed to fall in place one way or another. It just made things a little to0 neat and tidy for me.
While think the world needs more of this but realistically a whole town of people who just accepted the gay couple, seemed really convenient. Sure the boys grew up in a tough situation, in a cult where their relationship was a sin, but for them to have close to no resistance in the outside world seemed a little off.
Editing errors, I was confused for awhile there, there were some situations were I think they were talking about Daniel, but then they use Caleb's name. Then there is Elder Asher and Archer, which seemed to be used interchangeable…and some other small editing issues. While this wasn't too big a deal since its an ARC, hopefully it gets corrected in the finished copy.
Overall, this was a good and enjoyable read, it was easy to digest with a super adorable couple. It is a lot lighter than some of Sarina's latest works, but there is just a lot of feel good feelings, love and acceptance; it makes you wanna strongly believe in a world where there are people like Washington, Maggie and Daniel.
Would I recommend this? Only if you're looking for a light, HEA romantic and cute couple. No, if you're looking for something heavy with lots of obstacles against the couple.
Would this be something you would be interested in read? If you've read it, what do you think about it?
Photograph used in the banner was by Jon Phillips, taken from Unsplash.